2022 NTCET excellence at Essington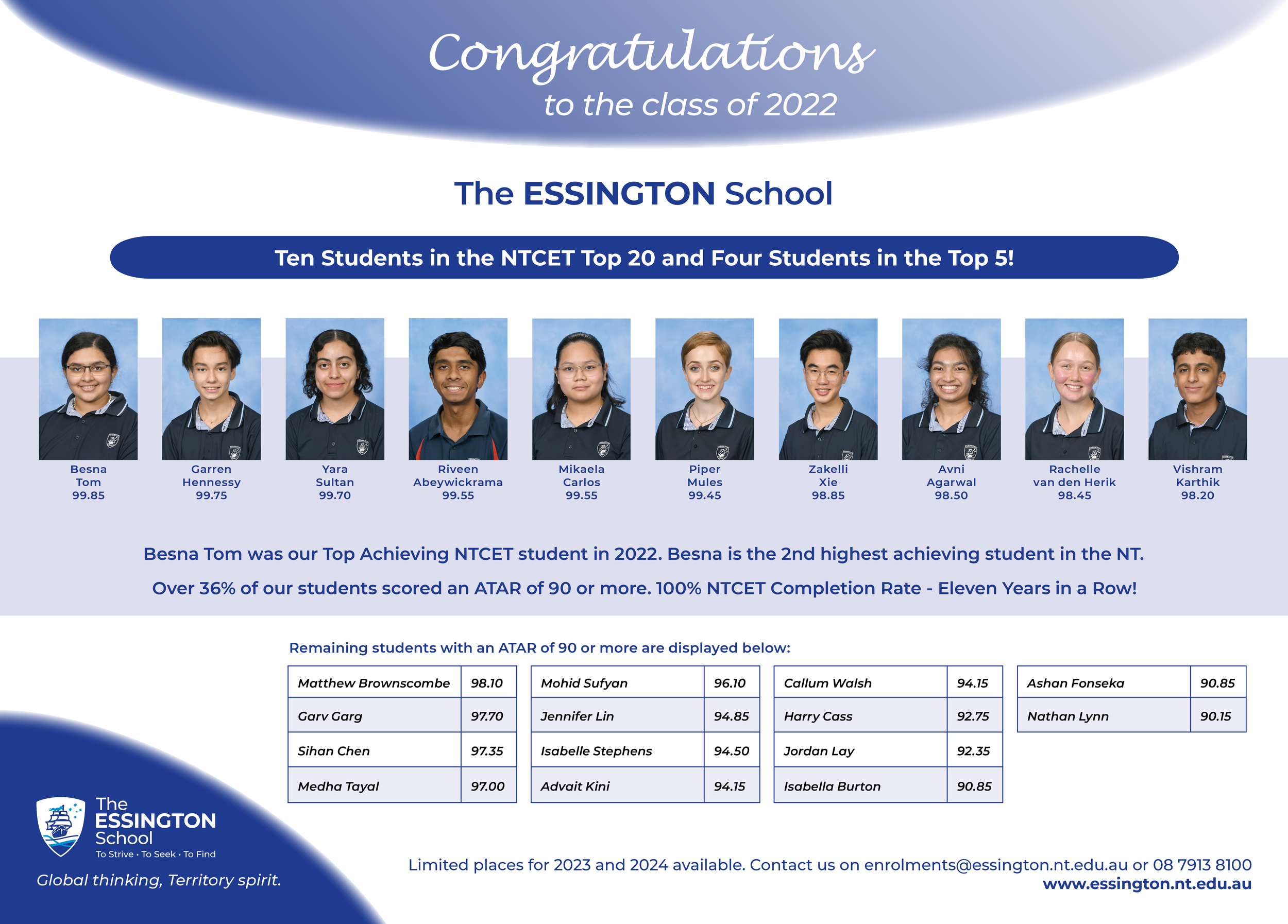 The 2022 NTCET results have been released, and Essington has made a serious impact.

This year, ten Essington students are ranked in the NTCET Top 20 students. This is an incredible achievement for those students, and even more incredible, four of those ten students are ranked within the Top 5!
This is the strongest result in Essington's history, and we are incredibly proud of the efforts of our entire 2022 Year 12 cohort.
The strength of our community, and the connection between student, staff and parents is paramount to student success at Essington. With that in mind, we also want to acknowledge our dedicated teaching staff, who work with each individual student to ensure they reach their full potential.